NEWSMAX
Both Campaigns Eschew Politics on 9/11 Anniversary
by The Associated Press
September, 11 2012
Tuesday could be the only day before Nov. 6 without explicit partisan rancor.
Both President Barack Obama and Republican challenger Mitt Romney plan to take down their negative ads in honor of the 11th anniversary of the 9/11 terrorist attacks. Neither planned to appear at overtly political events, although Election Day is never far from their agendas.
Obama has scheduled a moment of silence at the White House and a trip to the Pentagon, the target of one of four planes al-Qaida hijacked 11 years ago. Romney, meanwhile, is set to address the National Guard, whose members deployed as part of the U.S. response to the attacks.
Vice President Joe Biden is expected to attend a memorial service at Shanksville, Pa., where one of the hijacked airliners crashed. Biden grew up in Scranton, Pa. Romney's running mate, Rep. Paul Ryan of Wisconsin, plans to spend the day in his home state and hasn't scheduled any public events.
On behalf of the Obama campaign, former President Bill Clinton is set to attend an evening rally at Florida International University in Miami.
At the White House on Monday, spokesman Jay Carney said Obama planned to remember those who lost their lives in 2001 and those who served in the two wars that followed.
"He certainly hopes and knows that Americans across the country will take a moment to reflect upon the events of Sept. 11, 2001, and all that our country has been through together since then," Carney said. "And especially, I think, take that moment to remember the victims and their families from that terrible event."
Read more:
http://goo.gl/mMGNB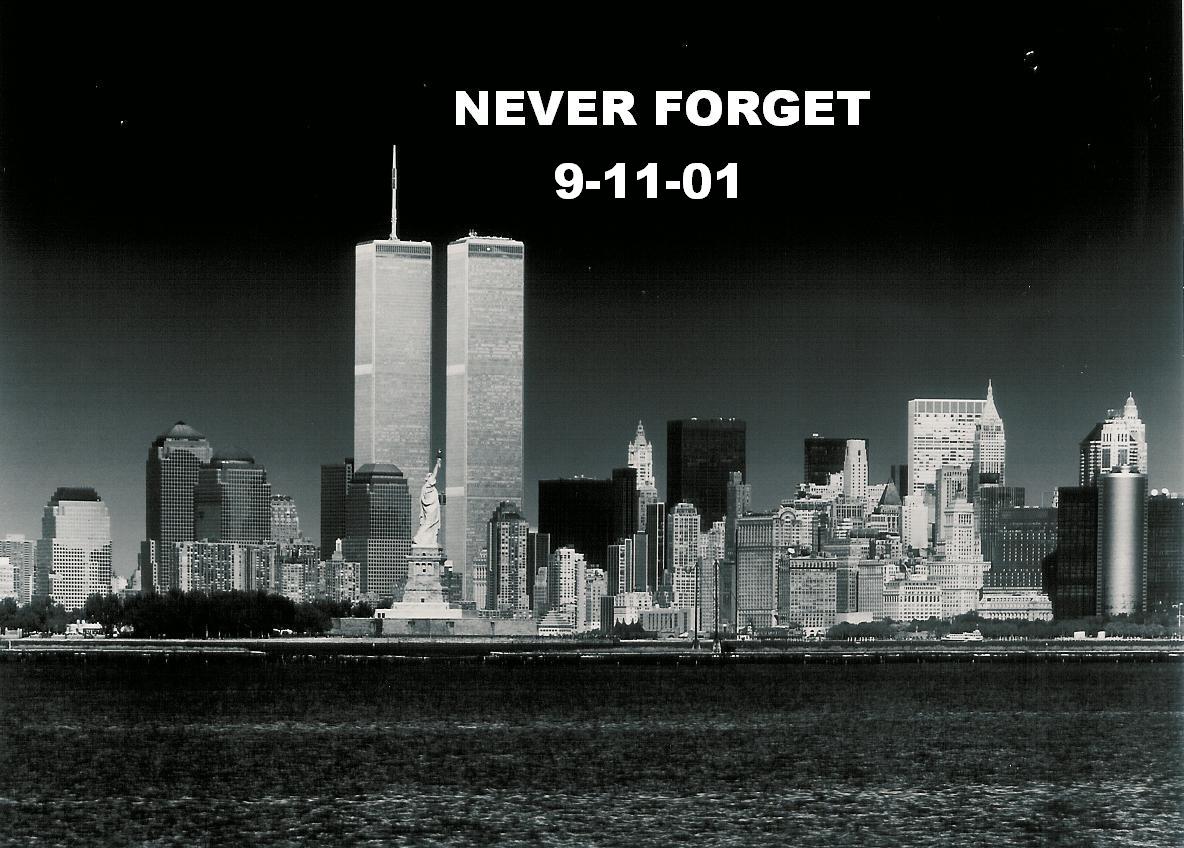 TOWNHALL
A Day of Reflection and Prayer
by Kevin Glass
September 11, 2012
It's been eleven years since terrorists attacked the United States on September 11, 2001, and the lessons have not been forgotten. In the intervening years, the United States' foreign and domestic security policy has been revamped and improved, and we have not suffered another attack on American soil.
President George W. Bush's words to a joint session of Congress mere days after the atrocities echo with a message of vigilince, tolerance and thoughtfulness. I will excerpt them here, but highly recommend reading them in full.
On September the 11th, enemies of freedom committed an act of war against our country. Americans have known wars -- but for the past 136 years, they have been wars on foreign soil, except for one Sunday in 1941. Americans have known the casualties of war -- but not at the center of a great city on a peaceful morning. Americans have known surprise attacks -- but never before on thousands of civilians. All of this was brought upon us in a single day -- and night fell on a different world, a world where freedom itself is under attack. Americans have many questions tonight. Americans are asking: Who attacked our country? The evidence we have gathered all points to a collection of loosely affiliated terrorist organizations known as al Qaeda. They are some of the murderers indicted for bombing American embassies in Tanzania and Kenya, and responsible for bombing the USS Cole. Al Qaeda is to terror what the mafia is to crime. But its goal is not making money; its goal is remaking the world -- and imposing its radical beliefs on people everywhere.
...
And tonight, the United States of America makes the following demands on the Taliban: Deliver to United States authorities all the leaders of al Qaeda who hide in your land. Release all foreign nationals, including American citizens, you have unjustly imprisoned. Protect foreign journalists, diplomats, and aid workers in your country. Close immediately and permanently every terrorist training camp in Afghanistan, and hand over every terrorist, and every person in their support structure, to appropriate authorities. Give the United States full access to terrorist training camps, so we can make sure they are no longer operating. These demands are not open to negotiation or discussion. The Taliban must act, and act immediately. They will hand over the terrorists, or they will share in their fate.
Tonight I thank my fellow Americans for what you have already done and for what you will do. And ladies and gentlemen of the Congress, I thank you, their representatives, for what you have already done and for what we will do together. Tonight, we face new and sudden national challenges. We will come together to improve air safety, to dramatically expand the number of air marshals on domestic flights, and take new measures to prevent hijacking. We will come together to promote stability and keep our airlines flying, with direct assistance during this emergency. We will come together to give law enforcement the additional tools it needs to track down terror here at home. We will come together to strengthen our intelligence capabilities to know the plans of terrorists before they act, and to find them before they strike.
We will come together to take active steps that strengthen America's economy, and put our people back to work. Tonight we welcome two leaders who embody the extraordinary spirit of all New Yorkers: Governor George Pataki, and Mayor Rudolph Giuliani. As a symbol of America's resolve, my administration will work with Congress, and these two leaders, to show the world that we will rebuild New York City.
That last exhortation - rebuild New York City - still rings true today. Ground Zero in New York has faced its share of trials, tribulations, bureaucracy and regulation, but it's finally been gaining traction in recent years. Most of the memorial site opened last year, but there's still work to be done.
Read more:
http://goo.gl/aig03
We Will Never Forget: Incredible Pics Show World Trade Center Tribute Lighting Up Night Sky
On Sept. 11, 2001, nearly 3,000 people were killed on America's worst day of terrorism as 19 al-Qaida terrorists hijacked four passenger jetliners. Two planes smashed into New York's World Trade Center, causing the twin towers to fall; one plowed into the Pentagon; and the fourth crashed into a field in western Pennsylvania.
On Tuesday night, two glorious beams of light will pierce the New York skyline where the Twin Towers used to be in remembrance of everyone who lost their lives on that fateful morning. It's an occurrence that has become a staple on the anniversary.
Victims' families and others will gather and grieve Tuesday at ground zero, the Pentagon and near Shanksville, Pa., for the first time after the emotional turning point of last year's 10th anniversary.
The Tribute in Light shines above the World Trade Center and the Statue of Liberty, left, Monday, Sept. 10, 2012, as seen from Bayonne, N.J. Tuesday will mark the eleventh anniversary of the terrorist attacks of Sept. 11, 2001. The tallest tower is 1 World Trade Center, now up to 105 floors. In the center is 4 World Trade Center. (AP Photo/Mark Lennihan)



The tribute will shine the night of Tuesday, Sept. 11 over New York, eleven years after the terrorist attacks. (AP Photo/Mark Lennihan)
People gather around a plaza to watch a test of the Tribute in Light over the World Trade Center, Friday, Sept. 7, 2012 in New York. The tribute will shine the night of Tuesday, Sept. 11 over New York, eleven years after the terrorist attacks. (AP Photo/Mark Lennihan)