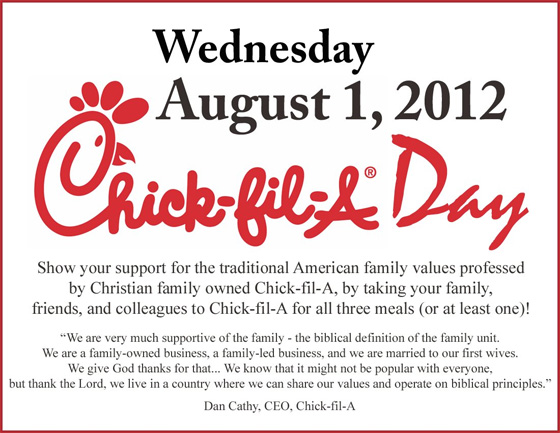 NEWSMAX
Texas GOP Chooses Tea Party-Backed Cruz for Senate
July 31, 2012
Tea Party favorite Ted Cruz scored a stunning upset over a longtime Texas state officeholder in a Republican U.S. Senate primary runoff on Tuesday, transforming Cruz into a national conservative star and marking a resurgence of the movement to shrink the size of U.S. government.
Cruz, 41, a former state solicitor general who has never held elected office, became the third insurgent Republican this year to defeat an establishment Republican in a U.S. Senate primary.
He scored a surprisingly comfortable victory with about 56 percent of the vote to about 44 percent for Lt. Gov. David Dewhurst, who a year ago was considered the front-runner.
"They said this was impossible," Cruz told a roaring crowd of supporters in Houston on Tuesday night. "They said I couldn't do it. And you know, they were right. I couldn't do it, but you could and you did it. Tonight is a victory for the grass roots."
Cruz will be a strong favorite to win the election in November against Paul Sadler, who won the Democratic primary on Tuesday, because Texas has not elected a Democrat to statewide office since 1994. The Senate seat is being vacated by Republican Kay Bailey Hutchison.
Most Texans had never heard of Cruz when he took on Dewhurst, 66, a wealthy businessman who spent $19 million of his own money on the race and had the support of top Texas Republicans including Gov. Rick Perry.
"When Ted gets to Washington, he's going to be seen correctly as a giant-killer," said Sal Russo, co-founder and chief strategist of Tea Party Express, the nation's largest tea party political action committee.
Read more:
http://bit.ly/Ons2hg
TOWN HALL
BOOM: Cruz Wins Texas Runoff
by Guy Benson
July 31, 2012
A massive upset, and a major triumph for both the conservative and Tea Party movements:
Former state solicitor general Ted Cruz, a tea party-aligned conservative once regarded as a long-shot candidate, has won the Republican runoff in Texas, where he will be the GOP nominee for the U.S. Senate in the November election. The Associated Press has called the race for Cruz over Lt. Gov. David Dewhurst. Cruz will be a heavy favorite over Democratic nominee Paul Sadler, who also won a runoff on Tuesday. Cruz, an emerging conservative star whose father emigrated to the United States from Cuba, has drawn comparisons to Sen. Marco Rubio (R-Fla.) and has been lauded by national conservative political pundits and groups for over a year. His victory is a major blow to the Republican establishment in Texas, which lined up squarely behind Dewhurst. It's also a victory for the tea party and national conservatives who lined up behind Cruz even when a surprise win appeared unlikely. Cruz's win is a remarkable political feat and arguably the Senate upset of the cycle.
For an idea of why conservatives are so high on Cruz, read National Review's early endorsement. The guy's really impressive. With 28 percent of the vote counted, former Texas Solicitor General Ted Cruz leads Lt. Gov. David Dewhurst by eight percentage points (54-46), and the Associated Press is calling it for the conservative. The Club for Growth, which poured more than $5 million into the race on Cruz's behalf, released this gratified statement moments ago:
"Ted Cruz is a champion of economic freedom and we look forward to seeing him fight for America in the Senate ." said Club for Growth President Chris Chocola. "Ted Cruz won because he clearly articulated the pro-growth message that Republican voters across the country have responded to. Tonight, Texas Republicans have shown Washington that the people do not work for the politicians – the politicians work for the people."
National Republican Senatorial Committee chairman John Cornyn -- a fellow Texan -- is joining the chorus of congratulations for Cruz, praising him for his once-improbable victory and pledging to fully back him in the general election:
This has been a hard-fought and spirited primary battle and the people of Texas would have been fortunate to have any one of these well-qualified candidates as their next U.S. Senator. But I could not be more pleased with the nomination of Ted Cruz and I offer my warmest congratulations to Ted, his wife Heidi and their two daughters. He and his team ran a remarkable race and this is a well-deserved and well-earned victory. Throughout his life, and his professional career, Ted Cruz has been a shining example to all of us that hard work, perseverance, and the freedom and opportunity that this country has to offer opens the doors for every American to achieve their goals.
Ted believes, as I do, that we need to make Washington DC look a little more like the great state of Texas, and that starts with restoring common-sense, conservative values in our nation's Capital. The Texas economy has been growing precisely because we believe in the values of freedom, person
l responsibility and limited government. With a strong, hard-working ally in Ted Cruz, we will work to pass a balanced budget amendment, remove the federal government's boot off the neck of our small businesses, and repeal-and-replace ObamaCare. I will do everything I can to help elect Ted Cruz in November and look forward to working with him next year.
Tea Party Victory: Ted Cruz Takes Texas Senate Runoff
When they ask when the walls began to crumble for the GOP establishment, politicos will point to this race. Ted Cruz, the underfunded, under-famed grassroots conservative took on the abundantly funded, well-known Texas Lieutenant Governor and won.
The Associated Press has called it for Cruz.
Grassroots from across the state banded together to push Cruz across the finish line. Last week, Senators Rand Paul, Jim DeMint, and Mike Lee, joined Sarah Palin and rallied for Cruz in Houston. The push worked: Cruz led in the polls ahead of the primary run-off and claimed victory tonight.
This latest victory is arguably the biggest victory of the tea party movement, who've racked up an impressive cache of wins. Each candidate ran a good race, and the primary was as negative as expected, but this is politics, and politics is a blood sport.
It's no longer enough anymore to have an "R" after your name; to win a GOP primary you ought to have a conservative record and platform to boot. Gone are the days when big spending Republicans could coast through elections because the people didn't realize that they had choices. Ted Cruz positioned himself as a stark contrast to the status quo and was elected because of it.
The sleeping giant is awake. The American voter is informed and, come November, what happened in Indiana and once again in Texas will happen on a much larger scale. Spring cleaning isn't just for spring.
http://breitbart.com
#TXRunoff UPDATE: Ted Cruz WINS 57% to 43% w/100% Reporting!! #tcot #cruzday #teaparty Eat at Chick-Fil-A to Celebrate Ted's big win!! #cvn

— Conservative Sue (@conservativesue) August 1, 2012